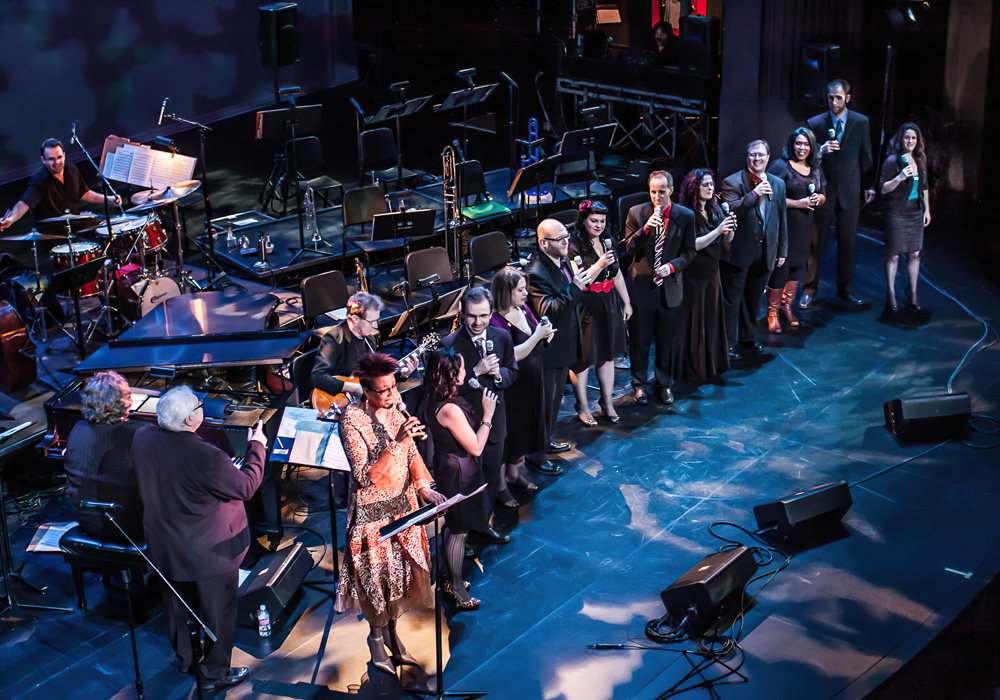 DeMiero Jazz Fest 2021 Evening Concert Series
March 4/5/6, 2021 7 pm
This year, we are bringing our evening performances online! We'll be featuring performances from our world-class artists and educators! Not only that, but there will be two massive Virtual Choirs, made up of our student groups, recording and performing two vocal jazz arrangements, all remotely. We'll kick off the music with Soundsation from Edmonds College, whose members traditionally host the festival clinics for our participating choirs in person, but this year have been facilitating clinics in virtual classrooms all over the country! Our evening concerts will be hosted by the always entertaining Rob Hyatt, Festival Director – together with our Artistic Director… Three-time Grammy® nominated artist, Sara Gazarek!
You can purchase single tickets for each concert ($7 each) or get the 2021 DJF Festival Pass for $15. Don't miss out on this very special, all-virtual DeMiero Jazz Fest Concert Series, March 4th, 5th and 6th at 7:00pm PST.
Our three nights of concerts feature the talents of Soundsation, Jane Monheit, Leonard Patton, Christie Dashiell, Greta Matassa, Camila Meza, Aimee Nolte, Sachal Vasandani, säje, New York Voices, Accent, Sara Gazarek, Gretchen Parlato, Michael Mayo, Vuyo Sotashe, Rene Marie, and Kurt Elling. Check the lineups for each night or purchase the pass!
3-NIGHT PASS
Three Day Concert Series Lineup 2021
Thursday 3/4 Evening Concert 7 pm $7
Featured Artists:
Soundsation
Jane Monheit
Leonard Patton
Christie Dashiell
Greta Matassa
Camila Meza
Aimee Nolte
Sachal Vasandani
säje
New York Voices
NIGHT 1 THURSDAY TICKETS
Friday 3/5 Evening Concert 7 pm $7
Featured Artists:
Soundsation
Accent
Sara Gazarek
Leonard Patton
Gretchen Parlato
Michael Mayo
Vuyo Sotashe
Rene Marie
New York Voices
Kurt Elling
NIGHT 2 FRIDAY TICKETS
Saturday 3/6 Evening Concert 7 pm $7
Featured Artists:
Soundsation
Greta Matassa
Accent
Gretchen Parlato
Michael Mayo
Vuyo Sotashe
Sachal Vasandani
Camila Meza
Rene Marie
säje
Kurt Elling
NIGHT 3 SATURDAY TICKETS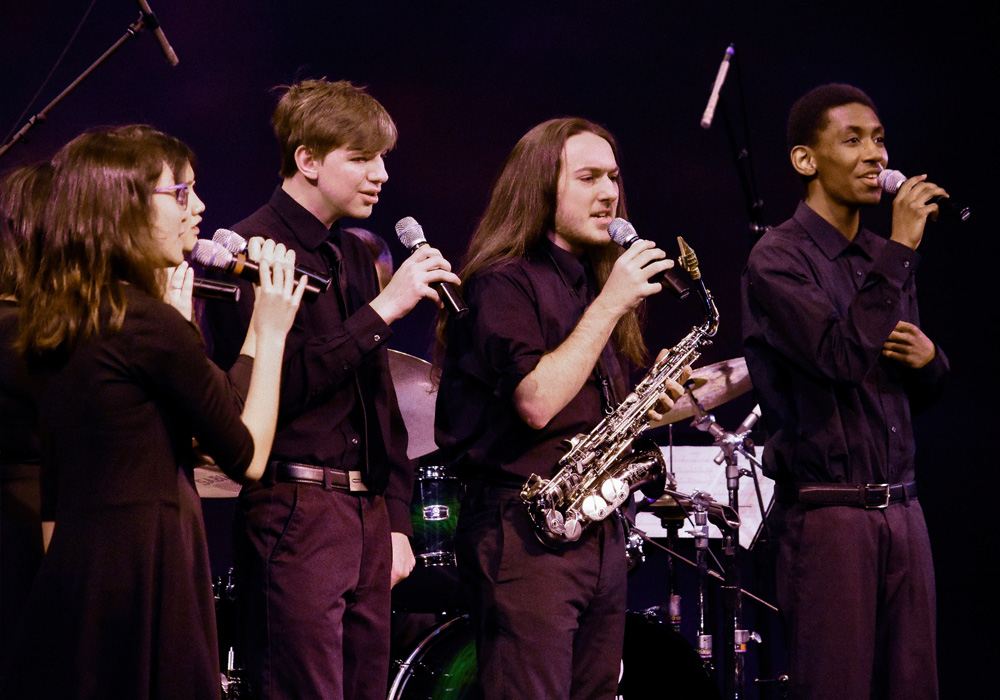 The DeMiero Jazz Fest Educational Experience
October 2020 – March 2021
Fear not – the Demiero Jazz Fest is back again this year and cooler than ever! We've gone full virtual this year, with an exciting array of content available to our registered participants starting in October! Beginning on Monday, October 5, we will be releasing a video every week right up to the festival itself. These may take the form of master classes, Q and A sessions with our guest artists, lectures on every vocal jazz topic under the sun, or even Zoom clinics with your choir. Everything will be accessible to you with your paid registration, and all content will all be archived for you to access any time you like, all year long!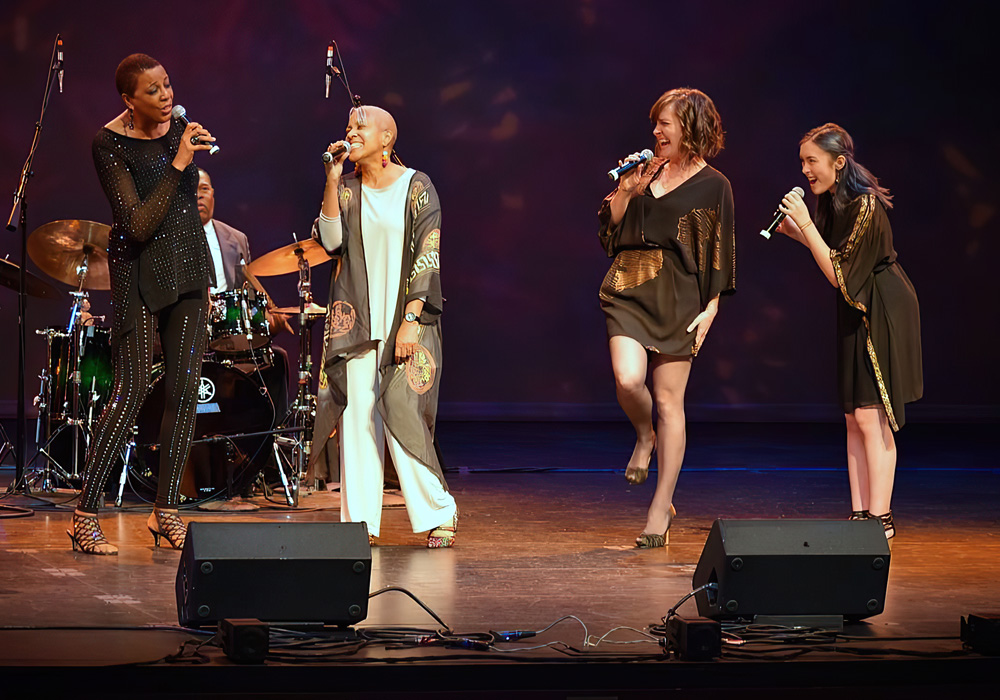 One Fazzjazztic Event
December 5, 2020
Our Fall fundraiser will take place in virtual mode this year, which will come as no surprise to anyone. But what an event! We'll begin the fun with a week-long silent auction, beginning on Black Friday, November 27 (remaining active through December 5th). We'll present a live auction, along with several livestreamed performances, all in one amazing evening! As usual, every dollar raised goes directly toward the DeMiero Jazz Fest, which will take place March 4-6, 2021, and every donation is tax-deductible. See you in cyber-space for One FanJAZZtic event!